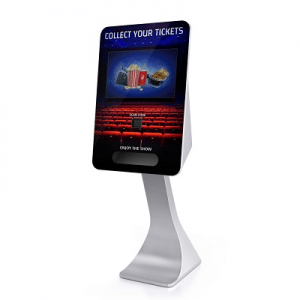 The SmartCurve kiosk is developed with cutting-edge CAD/CAM technology it is designed to the most stringent specifications.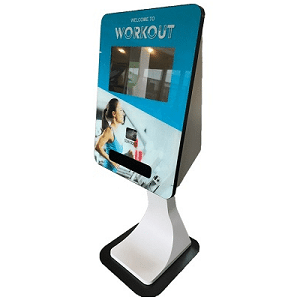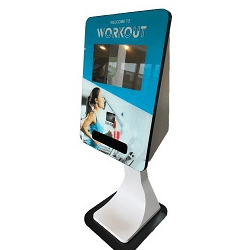 These Right Touch Kiosks are attractive, functional, easy to use. Ideal for any customer facing environment. The curved front can easily be used for an eye catching brand message. Security locks allow staff easy access for media changing as required.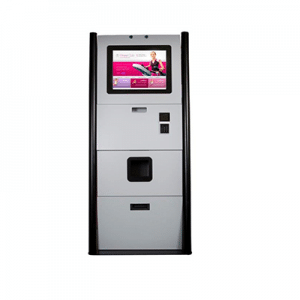 Front loading/access for ease of use when replenishing media or servicing. Highly functional, modular design for easy change of use/application. We have a very wide range of options available – see them all on our data sheet.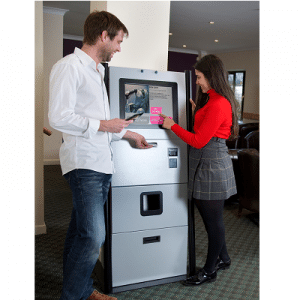 When your customers need wristbands, quickly, efficiently, and without having to queue at reception. Currently 6 million wristbands per year are being issued though our solution – with minimal staff involvement.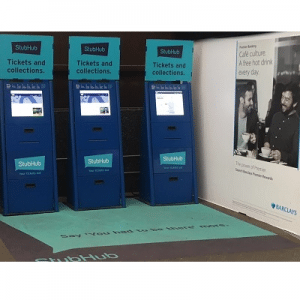 When your customer needs a larger format ticket, a plan or a map, this kiosk does it!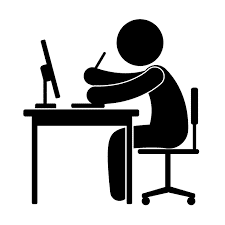 Can't see what you're looking for? We offer a bespoke service to meet your needs. Contact us for more information.