Kiosk Case Studies – Read our customers' Kiosk stories below and find out how our solutions have helped solve real business challenges. For further information please call us on +44 (0)1295 660 566 or email us at enquiries@allrightnow.co.uk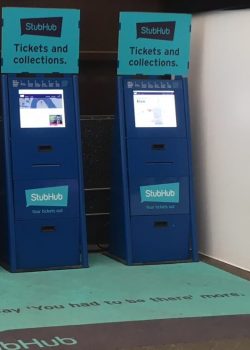 Global Ticket Trading Kiosk Case Study
A global ticket trading / sales web site, needed a method of printing tickets at large UK venues, for fans who had purchased tickets on line at the last moment, or even on their way to the venue. The comapny had no staff on site and no nearby collection points. There was no cost effective way of the fan getting their ticket for the event, so close to the start time.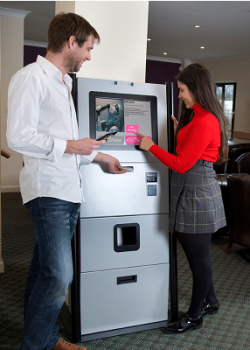 Wristband Kiosk Case Study
A large UK based Leisure Centre Management company had a problem issuing their leisure centre customers with a wrist-band that clearly identified them as "paying customers".
They had, over a number of years, used a few large kiosk manufacturers to provide a kiosk that dispensed a wristband that had the customer's name and membership number printed on it.